Global Leadership Academy - A Virtual Experience
Since international borders are closed due to COVID19,  we are connecting online.  
The FALL Global Leadership Academy starts September 12, 2020... More to come
The summer Global Leadership Academy is an exciting, 4-week, interactive experience where high school students learn to LEAD in their schools, their communities and in their travels around the world. Time commitment?  July 6 - July 30
---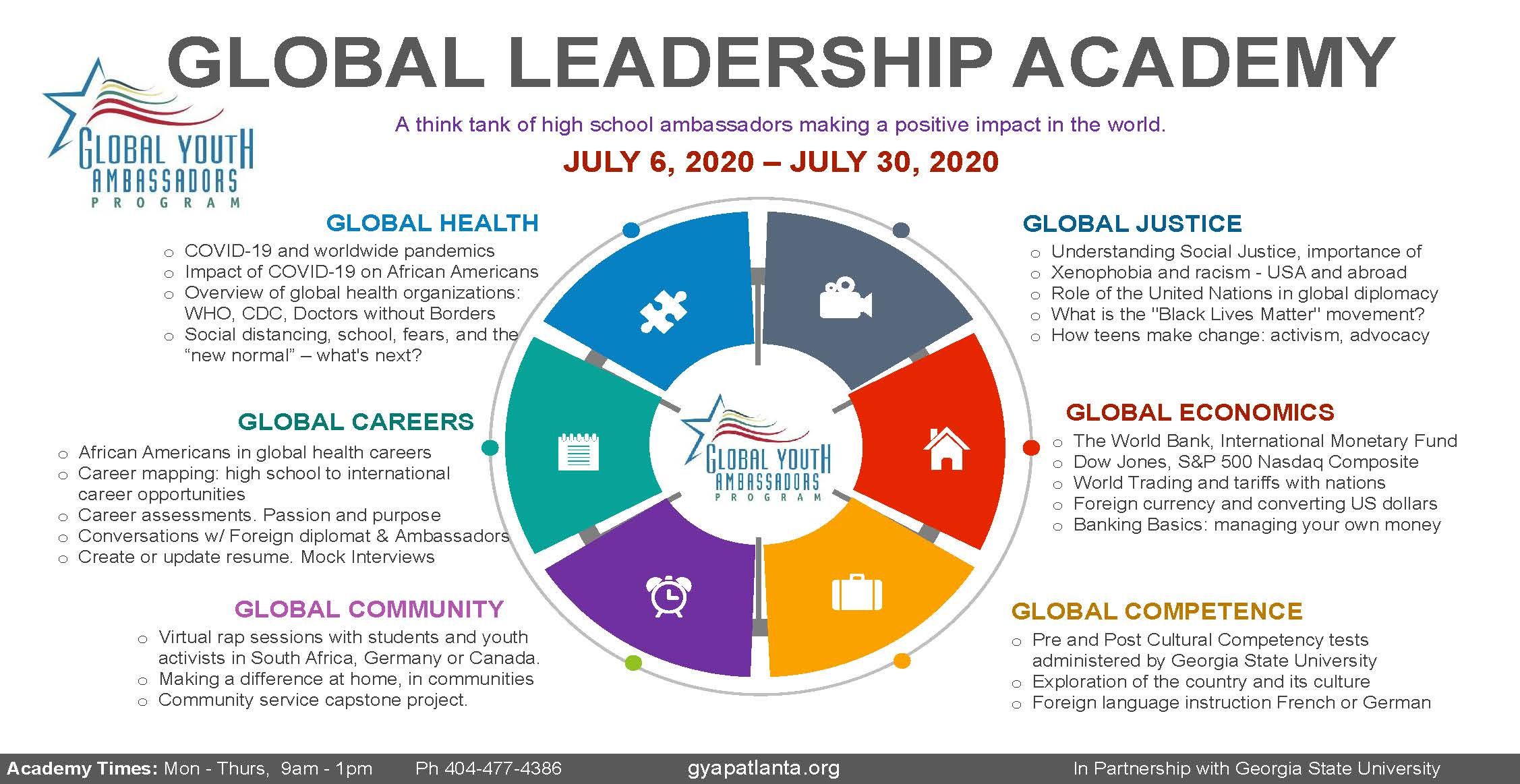 ---
The GLA Summer Academy is ONLY $250*.  To register, complete the GLOBAL LEADERSHIP ACADEMY application. 
DEADLINE: Weds,  6/24/20.  Don't wait because ONLY 25 students accepted. 
Having financial hardships? Ask about our scholarships.
For more information, please CONTACT US HERE or call or text us at 404-477-4386.
---
---